Anybody have any goals for December or are you too busy with the holidays?
I'm debating on what's going to see the light of day.  
Chatelaine's Rose Garden Mandala
Nightshade: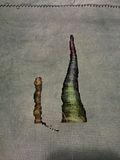 Edited to add:  I forgot I have a gift exchange at work with the three other women in the office.  So, I'm making snowflake ornaments.  I finished the stitching on one of them last night.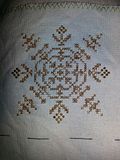 Two more to go.  I like the way they're turning out so there may be two more also.  One for me and one for my sitter.  I'll have to see how the actual finishing goes first.  Ornament #2 
and Ornament #3